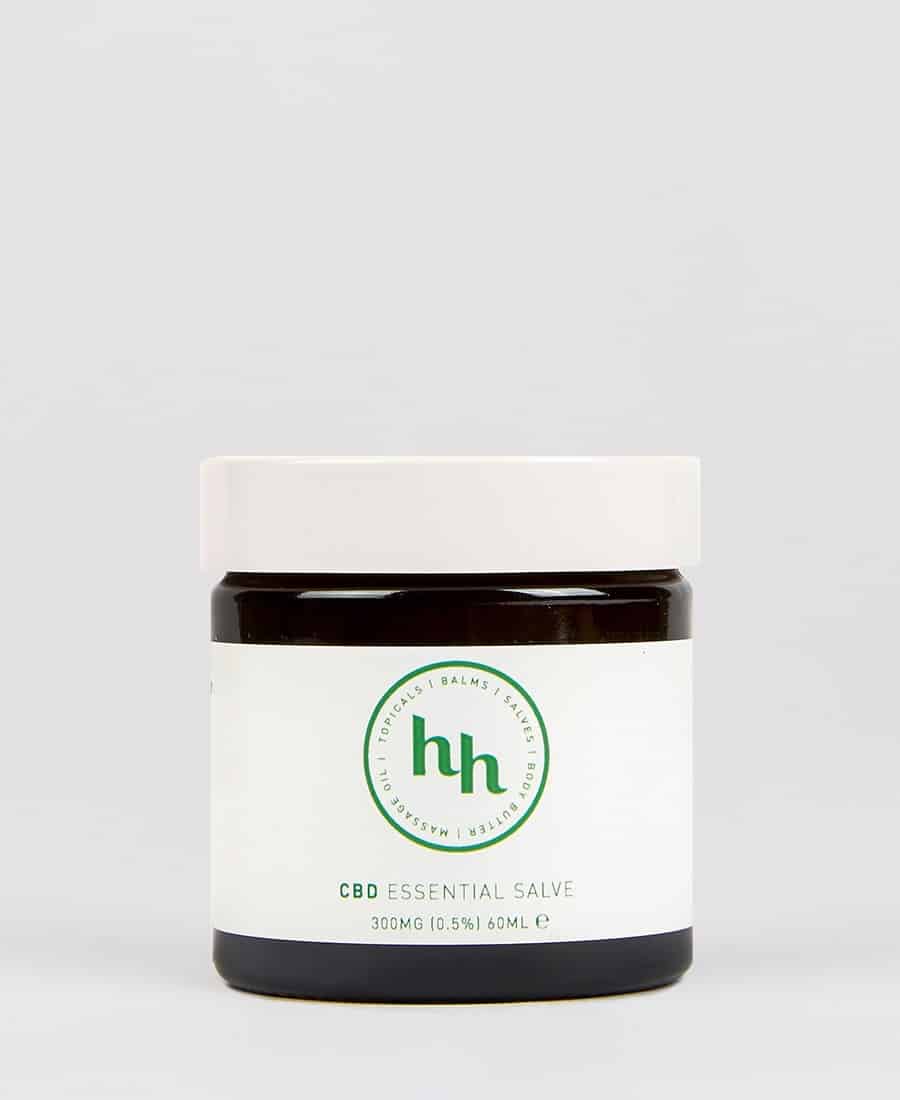 Honest Hemp

CBD Essential Wax & Butter Salve | 300mg

£24.99

99.7% Pure → Organic → THC-Free

Our Honest Hemp CBD Essential Salve offers a nourishing and soft candelilla wax and shea butter base, with infusions of CBD, calming lavender, and chamomile. This formula is designed to soothe dry, damaged, irritated, or sensitive skin. It helps to create a barrier between the skin and harsh environmental stressors to protect and preserve your skin's softness.
Description
Ingredients 
Why Honest Hemp?
Precautions
We have infused our Honest Hemp Essential Salve with CBD rich extract from organically grown hemp plants. We have gently scented it with calming lavender, and chamomile. Firstly, the shea butter base helps to deeply moisturise and nourish the skin. Secondly, the CBD interacts with the skin to help promote anti-inflammatory and pain-relieving effects. Lastly, the relaxing and healing properties of the essential oils help to soothe and soften the skin. Above all, this formulation contains 0% THC. Additionally, we have made our CBD Salve with 99.7% pure CBD crystals.


The Lavender plant has relaxing and healing properties that can help to soothe sensitive skin. Additionally, it can be used to help soothe aching muscles and joints, reduce anxiety and stress, and induce sleep. This beautiful flower can help to clear the mind, body, and soul through supporting a calm composure and reducing irritability.
Calming chamomile leaves your body feeling softened and smoothed.
Candelilla wax helps to protect the skin and lock in moisture. In addition, it aids the other skin softening ingredients to stay on the skin for longer, providing deeper and longer-lasting nourishment.
Shea Butter provides highly nutritious and vitamin-rich hydration. Secondly, it helps to boost collagen production and promote cell regeneration, ensuring that your skin stays smooth and crack free.
Sweet Almond is naturally rich in vitamin E. This antioxidant helps to prevent cell damage, and fight off daily environmental stressors such as sun exposure and air pollution. Its anti-inflammatory properties help to soothe and soften the skin.
Sweet Almond oil, Shea Butter, Candelilla wax, Lavender oil, Chamomile oil, Grapefruit seed extract, T-50 Vitamin E oil, CBD isolate.
All of our HonestHemp™ products offer you a unique blend of CBD rich in terpenes, which provides the true CBD entourage effect. All HonestHemp™ products are 100% THC and CBN free, undergo strict third-party cannabinoid testing, and meet the highest standards in production and quality control. 
We use hemp plants grown organically in Colorado in bio soil under strictly controlled conditions, with no chemical fertilisers, growth hormones, or genetically modified products.
We use Cannabidiol (CBD) from organic certified hemp material using gentle supercritical CO₂ extraction – the Honest Hemp™ gold standard.
Choose HonestHemp™ CBD tinctures for glorious, green goodness that's completely vegan, gluten-free, and GMO-free.
Do not use if you are pregnant or breastfeeding. Keep out of the reach of children and pets. We do not advertise this product for sale as a medical product. Consult your doctor if you are on medication.

This product should not be used as a substitute for a varied diet or a healthy lifestyle.