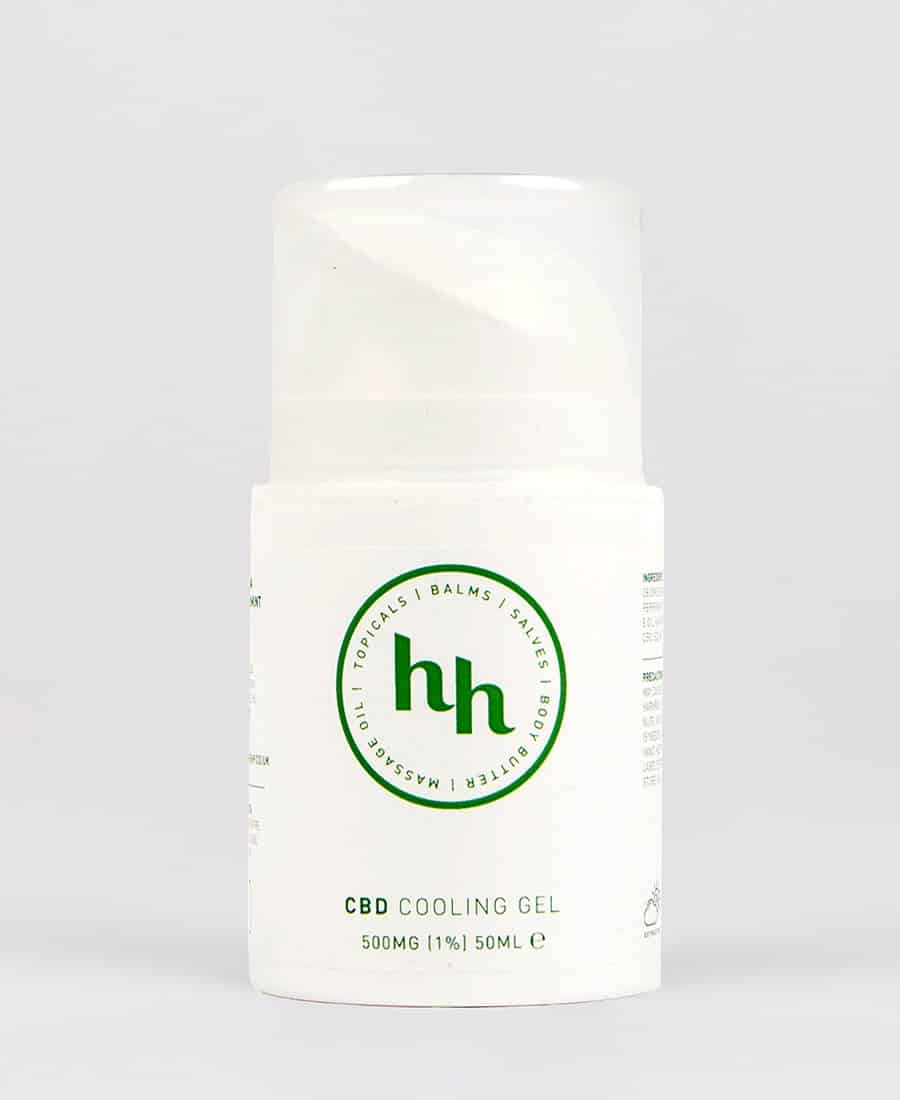 Honest Hemp

Cooling CBD Gel | 500mg

£29.99

99.7% Pure → Organic → THC-Free

Our cooling CBD gel offers a silky infusion of CBD, peppermint and eucalyptus. The powerful synergy of the ingredients found in our hemp gel creams helps to stimulate blood circulation, giving you a deeply invigorating, cooling sensation. Looking for hemp gel for pain relief? Or perhaps you're searching for CBD gel for arthritis? If so, this product will revitalise and refresh the skin to provide relief from stiffness, tension and pain.
Description
Ingredients 
Why Honest Hemp?
Precautions
Our cooling CBD gel is infused with CBD rich extract from organically grown hemp plants.
The CBD found in our hemp gels absorbs deeply into the skin, providing anti-inflammatory effects. What's more, the infusion of peppermint and eucalyptus found in our CBD gels offers cooling properties to provide ultimate pain relief.

As one of the most reputable suppliers of hemp gel in the UK, our formulation contains 0% THC and is made with 99.7% pure CBD crystals.

Peppermint is one of the most popular and versatile herbs in the world. The essential oils of the peppermint herb can provide topical relief to the skin and alleviate muscle pain.
Eucalyptus leaves are rich in essential oils that provide us with anti-inflammatory and anti-oxidising properties, which can help to calm the skin.
Deionized water, D-Panthenol, Glycerine, Peppermint oil, Eucalyptus oil, T-50 Vitamin E oil, Xantham gum, Grapefruit seed extract, CBD isolate.
All of our HonestHemp™ products offer you a unique blend of CBD rich in terpenes, which provides the true CBD entourage effect. All HonestHemp™ products are 100% THC and CBN free, undergo strict third-party cannabinoid testing, and meet the highest standards in production and quality control. 
We use hemp plants grown organically in Colorado in bio soil under strictly controlled conditions, with no chemical fertilisers, growth hormones, or genetically modified products.
We use Cannabidiol (CBD) from organic certified hemp material using gentle supercritical CO₂ extraction – the Honest Hemp™ gold standard.
Choose HonestHemp™ CBD tinctures for glorious, green goodness that's completely vegan, gluten-free, and GMO-free.
Do not use if you are pregnant or breastfeeding. Keep out of the reach of children and pets. We do not advertise this product for sale as a medical product. Consult your doctor if you are on medication.

This product should not be used as a substitute for a varied diet or a healthy lifestyle.